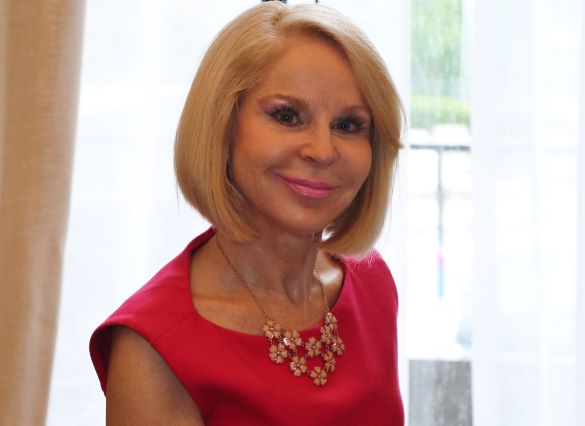 About Candace
Popular and versatile Kansas City based pianist/vocalist Candace Evans is a jewel on the Midwest music scene. She performs a wide variety of music including jazz, classical, pop, Latin, Broadway, and soulful ballads. Evans' CD 'So Nice' showcases her strengths as a musician and singer on a wide variety of tunes, and many of Kansas City's best and brightest musicians join her for various solo, duo, trio, quartet and quintet settings. "So Nice" can be purchased on her website at www.candaceevans.com and wherever Evans performs.
Candace Evans studied classical piano and voice since the age of 8 receiving top honors in both areas while attending and graduating from Shawnee Mission East High School. She received a classical piano scholarship to Kansas University and graduated from Avila College. She spent summers accompanying Kansas City area theater in the park. While attending college, she studied voice at the well-known Back-Stage Workshop with Lillian Armijo, a veteran of stage and theater who holds the record for the most appearances at Kansas City's renowned Starlight Theater. Evans has also studied jazz with Carol Comer, widely known educator and lecturer who collaborated on several arrangements on "So Nice."
Evans has been performing for over 20 years at such top venues and events as the InterContinental Hotel, The Ritz-Carlton Hotel, the Raphael Hotel, Union Station, Jardines Restaurant and Jazz Club, the Club at Plaza III, Jazoo (Kansas City's premier black tie event), the Manhattan Arts Center, the Atchison Kansas Summer Concert Series, the Main Stage at the prestigious Country Club Plaza Art Fair, the Jazz Winterlude and Spring Jazz Series at Johnson County Community College, the Plaza Live Series, the Overland Park Clocktower and Music in the Park Series, Wichita Concert in the Gardens Series, the prestigious Corporate Woods Jazz Festival, the Coleman Hawkins Festival (St. Joseph, Missouri), the Grandview Missouri Jazz Festival, the Lee's Summit Fest, the Zona Rosa Jazz Series, the Spirituality and All That Jazz Series at Unity Temple on the Plaza, the Hidden Glen Arts Festival, Powell Gardens' Boom and Bloom Festival, the Parkville Jazz Festival, The Elms Wine & Jazz festival in Excelsior Springs Missouri, Porto Cima Yacht Club in Lake Ozark Missouri, the City of Leawood Summer Series, the Kansas City Chiefs 101 Banquet, the Best of Kansas City awards, and other fine hotels, clubs, special events, and festivals. Candace also spent a portion of 2005 performing in the Los Angeles, California region, and from 2007 – 2010 she was the featured performer at the nationally recognized Lodge of Four Seasons Resort.
Evans also performs regularly for various fund-raising and charitable events including performances for The Leukemia Society, The Arthritis Foundation, The Symphony League, The Friends of Alvin Ailey, Reach Out America, The Dream Factory, Swope Parkway Jazz Outreach, and Heartstrings. She demonstrates versatility and training by drawing upon a wide repertoire of contemporary, classical, Latin, Broadway, swing and jazz music. Evans has also made guest appearances on media programming including Kansas City's WDAF Fox 4 Early Show, KSHB TV's Kansas City Live, the KMBC-TV 9 talk show Afterwards, and the KCTV-5 Weekend News Show on television; Kansas City's KKFI and KFKF radio stations, KANU in Lawrence, and KCMW radio station broadcasting from Central Missouri State University. She has also been interviewed for various regional newspapers and magazines including the Kansas City Star, The Sunday Star Magazine, The Johnson County Sun, Kansas City Magazine, The Olathe Daily News, The Pitch Weekly, 435 South Magazine, and the nationally recognized Jazz Ambassador Magazine. She received high acclaim in the 2006 book by popular New York author and publisher Maximillien de LaFayette, "Entertainment: Divas, Cabaret, Jazz Then and Now." De Lafayette writes, "Include Candace Evans with the Creme de la Creme of the USA and world best."
"So Nice" is sold for $15.00 and can be purchased by mail from Evans. To order, call (913)709-9014, visit her website at www.candaceevans.com, or e-mail at candaceevans1@gmail.com. Evans also performs for private events. For bookings. contact (913)709-9014.