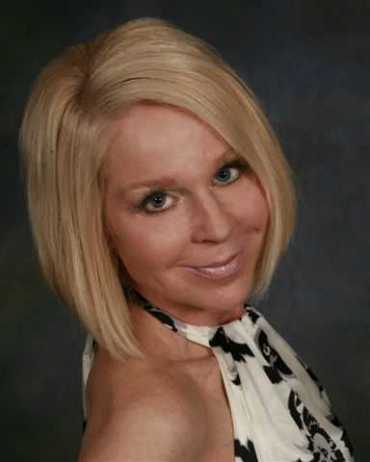 Candace Evans So Nice
Add Candace Evans to the list of sweet, sultry female jazz vocalists just too good for this town. Anybody this good eventually leaves KC, to our big, big loss. So Nice is so apropos. Evans' voice is like a heart pump, smoothin' the way for love. If her take of "What a Little Moonlight Can Do" doesn't puncture any jaded guy's armor, there's no hope for men. Evans reveals a hint of tease in "Centerpiece" as she makes her case known on the piano after Jim Mair's sax opens the way. Of course, feel her womanly power in "Witchcraft" . . .. It all comes together on "Sugar" as Evans showcases her talent on piano and her fellow musicians, especially Greg Richter on vibraphone, makes one give thanks for the session. To experience this A-list vocalist and musician, catch Candace Evans at Jardine's on Dec. 19. —Bruce Rodgers, eKC Magazine
---
There's a precious quality to Candace Evans' voice. The striking singer has a childlike intonation at times, vivacious and charming - the kind of voice with which to wile away an evening. Evans accompanies herself on piano, a double-threat talent. And though her repertoire is wide - from Broadway to classic pop - you'll find no bubbly lounge jazz in her bevy of songs. Evans is a powerhouse, whether she's delivering a ballad with smooth precision or putting her own fiery twist on jazz standards and blues numbers. Thursday night at the Broadway Jazz Club, she's joined by Ricky Anderson on bass. -Larry Kopitnik, Jazz Beat, The Pitch 2015
---
Candace Evans has been a shining star on the Kansas City jazz scene for many years now. Playing since the age of 8, she mixes sensuous vocal range with awesome piano talent. What comes out is pure enjoyment. Her latest, "So Nice", is rhythmic, lush, pure, playful and sometimes sultry. Her songlist references some of the greatest songwriters of our time, from Rodgers & Hammerstein, to Hoagy Carmichael, to Stanley Turrentine. "So Nice" rings true to Kansas City's rich jazz heritage and makes us long for more. —Steven Craft, Jazzreview.com 2007
---
"Include Candace Evans with the Creme de la Creme of the USA and world best. " Maximillien De Lafayette, in "Entertainment Divas, Cabaret, Jazz Then and Now 2006"

Maximillien De Lafayette is a world authority on cabaret, jazz and entertainment . . . a nationally and internationally known author and syndicated columnist.
---
Candace Evans, a highly respected and magnificently talented jazz vocalist, enjoys the respect and admiration of her community in the Kansas City area. Expect to read and hear a lot about Candace Evans." New York Monthly Herald, July 2006
---
"So Nice" shows how her playing and singing have grown. Her high clear singing is more assured and more daring, and her piano swings even harder" Joe Klopus, Kansas City Star
---
"Candace Evans has a new found soul and sensuality" David Basse, Host of the Jazz Scene on Kansas Public Radio
---
"With a sweet, yet sultry voice that pours into a room like rich, warm cognac coating the inside of a wine glass, singer and pianist, Candace Evans fills the room at The Lodge of Four Seasons with her classic talent each weekend. Decades of Evans' passionate pursuit of perfection are reflected in the sensuous vocal range and awesome piano talent that inspires admiration among both fans and peers. Evans' versatile vocal style and remarkable keyboard ability continue to draw support from Lake area music lovers". . . Deborah Wolfe, THE LAKE TODAY, August 2010.
---
"Ladies and Gentleman, playing at the Lodge of Four Seasons is a true artist....let me tell you about Candace Evans". Her list of venues and accomplishments is long and varied, including the Ritz-Carlton Hotel, The Raphael Hotel, Union Station, Jardines Restaurant and Jazz Club, The Club at Plaza III, The Lodge of Four Seasons, the Main Stage at the Country Club Plaza and more. LAKE PROFILE MAGAZINE, October 2008
---
"Evans brings a feminine quality to her work, including great rapport with audiences, excellent people skills and professionalism." "She's versatile..she's very polished in her act." FILMMAKER SUE VICORY AS QUOTED IN SUN PUBLICATIONS, APRIL 2009
---
"Candace Evans has put together a tantalizing treat of an album, one that we will want to hear and enjoy for a long time. " says Tim Whitmer. Tim Whitmer is a well known pianist, composer, and entrepreneur who appears at the legendary Phoenix Restaurant & Jazz Club. He has performed at Carnegie Hall and The Aspen Jazz Festival.
---
"Evans' singing suggests sincerity and vulnerability in ballads such as "Cry Me A River" and "It Never Entered My Mind" and imparts a spirit of imaginative playfulness in "We Kiss In A Shadow" and "Fly Me To The Moon ." - Rich Hill

"Interpretations" is an impressive first effort that will please her following and add to it." - - Rich Hill

Rich Hill in Jazz Ambassabor Magazine - Oct/Nov 1999
---
"She plays the best songs and has the voice of an angel." People are really impressed with her talent." - Stacy Parkinson as quoted in the Kansas City Star
---
"No matter where you look these days, be it the busiest nightclub or the hippest theatre, you'll find a Johnson Countian right there in the middle of the action. Candace Evans, the musician and singer can be found on both sides of the state line on most nights, and is just as likely to be performing classical works as jazzy standards." - Charles Ferruzza Johnson County Sun, Friday Oct. 17, 1999
---
"Leawood native Candace Evans shows her wide range in this pleasant, self-produced debut album. She manages to inject blues in "Cry Me a River", country in Hank Williams' "I'm So Lonesome I Could Cry" and the Beatles in "Here, There and Everywhere" and still maintain a true jazz sound. This classically trained pianist has been delighting Kansas City crowds at local venues such as Jardine's and in the Plaza Live Series for the past decade." - Olivia Wallace as quoted in the Kansas City Star
---
"It looks as if Candace Evans has earned the title "The Hardest Working Woman in Showbiz". At least in K. C.. She's simply everywhere in town. Where is she playing this month? More like, where isn't she?" - Kansas City Magazine, October, 2000
---
"Interpretations is an impressive showcase of Evans' skills, both as a pianist and a vocalist. Evans balances her cabaret-style solo songs and her upbeat, scat-filled Kansas City Jazz numbers." - Pitch Weekly, January, 2001
---
"Candace Evans' soulful voice and dazzling piano stylings have been a jewel on the Kansas City jazz scene for seven years. It is her ability to perform both classical piano and swinging jazz tunes that have captivated Kansas City audiences for years." - Kalsey McCall....435 South Magazine, December, 2005
---
"Pianist/vocalist Candace Evans continues to make new fans with her extensive repertoire of contemporary, classical, Latin, Broadway, swing and jazz music." - Brian McTavish....Kansas City Star, December, 2005